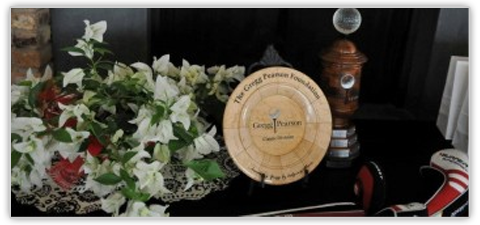 [NOTE:  Stacey Pearson is President of both Pearson Air & The Gregg Pearson Foundation. This blog post was recently posted on the GPF website as well]
---
Who is ready for some golf? Each year our largest fundraiser for the GPF is the Gregg Pearson Invitational. This year is our 12th GPI and it is on May 5, 2014 at Trophy Club Country Club. We hope to see a great crowd there and we also hope to raise lots of money to fuel the GPF mission of assisting those struggling with cancer or other acute illnesses.
Last year, we raised over $30,000 and had 164 golfers! We felt like last year was our best year all around for the GPI and we want to improve on that this year. We will still have our signature 2 course format, the Classic and the Championship. For more info about the GPI go to gpinvitational.com.
You see, Gregg loved two things in this life: Golf and getting a large group together. With the GPI, we are able to accomplish both and have lots of fun as well! The GPI is a great day for all of the family as we invite wives and kids to come up to the clubhouse around 5pm for dinner and kids games (bounce houses, art contest, face painting, etc.). We also have wonderful raffle prizes so there is some good shopping as well.
Come join us for a great day and a worthy cause as we "honor Gregg by helping others!"
Stacey Pearson, GPF President
Register by 3/31 to receive the early bird discount!