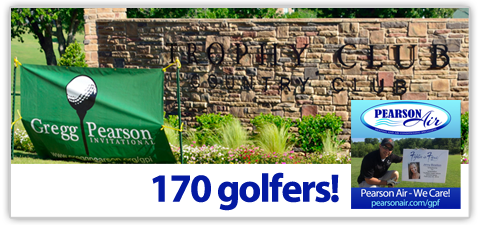 This month, Pearson Air was blessed to help sponsor and be a part of the Gregg Pearson Foundation annual golf fundraiser, the Gregg Pearson Invitational (GPI). It was a great event as we raise funds and honor those who fought the fight against cancer and other acute illnesses.  The event was held at the Trophy Club Country Club.
The 12th Annual Gregg Pearson Foundation was a major success! We had a wonderful day and all glory to God for the blessings he showered on all of us. We had 170 golfers and we raised more money than every before.
To see how much money was raised, watch our short video below:
Special thanks to all those that attended, participated, volunteered and sponsored. We had great support from all of you! Special thanks to our Foundational Sponsors: Standard Supply and WSM Supply!
At Pearson Air, We Care!  [learn more about cancer care]