Service
Pearson Air specializes in the repair and replacement of residential cooling and heating systems. Since today's high-efficiency heating and air conditioning equipment is much more sophisticated than older, less efficient models we utilize state-of-the art diagnostic and testing equipment. Our technicians are continually "factory-trained" in all the latest installation and service techniques, which is why Pearson Air has earned the distinction of a
TRANE COMFORT SPECIALIST DEALER. Pearson Air uses flat rate pricing to insure consistent and fair pricing for service work and parts. To read some recent testimonials from our customers, click here.
+ CLICK TO REQUEST SERVICE
+ CLICK HERE TO SEE WHAT IS INCLUDED IN A PEARSON AIR TUNEUP
Pearson Maintenance Plans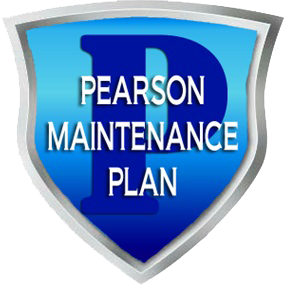 Long before your home comfort system actually breaks down, it silently and unavoidably loses efficiency requiring more energy and more money to keep you comfortable. A recent independent study indicates that an average of $32 a month goes right out the window of homes simply because the equipment isn't regularly maintained. Equipment not regularly maintained is also moving closer each day to break-downs and unnecessary repairs. We recommend that you invest in a service agreement for your home's cooling and heating system. Our PEARSON MAINTENANCE PLAN gives you improved efficiency, discounts and priority service.
+ CLICK TO VIEW BENEFITS OF A PEARSON MAINTENANCE PLAN (pdf)
+ CLICK HERE TO SIGN UP FOR A PEARSON MAINTENANCE PLAN
Replacement

When it's time to replace that old inefficient system, Pearson Air is the right choice for all your retrofit, replacement and remodeling needs. We offer a variety of systems and accessories to meet all your comfort needs. Our service and installation technicians are expertly trained on the latest products and technology to insure a quality installation so we can guarantee 100% Customer Satisfaction.
+ CLICK HERE TO REQUEST A FREE IN HOME ESTIMATE