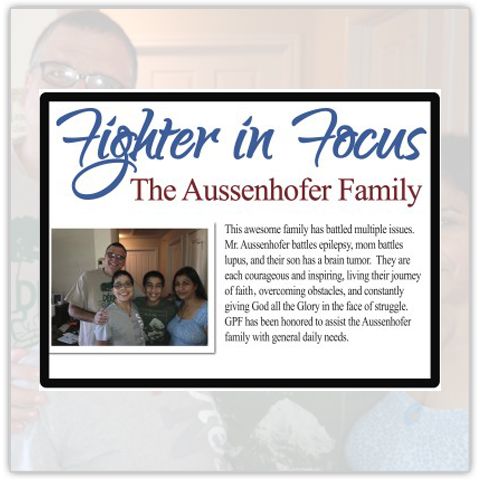 This is a guest post from The Gregg Pearson Foundation Website:
The Aussenhofer family is a wonderful and special family.  3 of the 4 people in this family have an illness they are fighting.  Paul, the father, battles epilepsy while John, the older son, battles a brain tumor, and mom battles Lupus!
However, you would never know it based on their great attitudes and their infectious smiles!  You can see that from the picture on this page.
The GPF has had several interactions with the Aussenhofer's and each time we come away feeling blessed by them and encouraged to see their strong faith in the face of extreme adversity.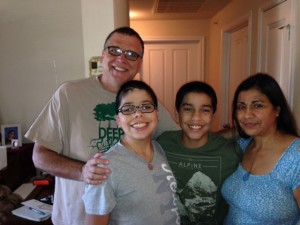 John is a valiant warrior and was not expected to survive, but he is doing great and is back functioning like a normal teenager again.  Paul battles his epilepsy daily and has to alter his life to make sure he is being completely safe for himself and those around him.  Mom is a silent but strong foundation for this family taking on a major load while battling her own physical struggles.
Both John and his brother David participated in and helped the GPF raise money for Jenny's Run for Hope 2014.  This is a testament to the character of this family that during their continuous battle with their own financial and physical struggles they are thinking of others and wanting to bless their community.
This is the true definition of a servant, looking outward instead of inward.  It is a true blessing to have met and shared so many good times with the Aussenhofer family!
Stacey Pearson, President
Gregg Pearson Foundation
(Stacey is also the Owner of Pearson Air)