R22 Phase Out – Thousand Oaks Apartments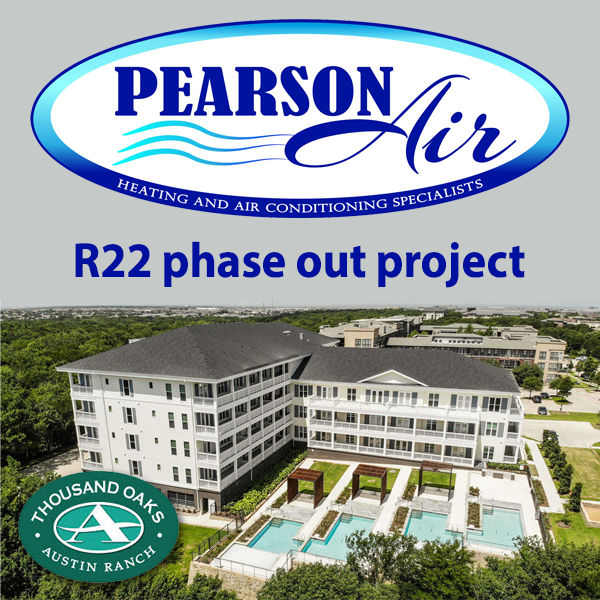 Thousand Oaks is a massive complex and the R22 phase out presented them with a big headache. We worked with Thousand Oaks to get an early start on replacing old equipment and are able to spread out this cost over multiple years with a balanced replacement schedule.
One of the keys is leaving enough room in the budget for emergencies that pop up when a system unexpectedly fails in the hot Texas summer. Every apartment complex runs on a very tight budget and often capital improvements are few and far between.
Pearson Air works on any schedule, whether that is replacing 4 systems a day OR 4 systems a month- We can work with it!