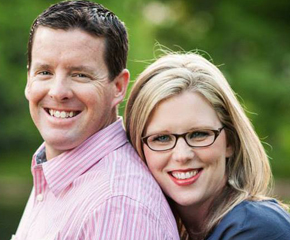 Stacey Pearson
President & Owner, Pearson Air and Pearson Mechanical
At Pearson Air, WE CARE! We care about your comfort in your home, your indoor air quality, your piece of mind, your well being and 100% Customer Satisfaction. We are not "any ole air conditioning company"! When Pearson Air is on the job, you will see and feel the difference!
Pearson Mechanical (our parent company) was founded in 1982 by Jim Pearson and has been going strong ever since. Our company backbone has been multifamily new construction air conditioning work.  We formed "Pearson Air" in 2013 to better cater to our residential and light commercial customers.  At Pearson, we have a long history of making customers the #1 priority. In July 2012, Stacey Pearson (Jim's son), became owner and has continued this desire for 100% Customer Satisfaction. We are a family business that cares about your family and will treat you as family from day one.